Our most affordable option
Revelare Kitchens is proud to offer the best laminate countertop option on the market with Wilsonart®. The HD™ line provides vibrant, high resolution patterns and colors. This gives the countertop a luxurious look similar to quartz, marble and granite but at a very affordable price. In addition, they are made to be scuff and scratch resistant with Antimicrobial Protection built in to protect against mold or mildew. Revelare Kitchens will select examples that blend perfectly with our kitchen cabinet solutions. See the examples below.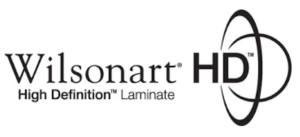 Bahia Granite

Bella Capri

Bella Noche

Bianco Romano

Cafe Di Pesco

Calcutta Marble

Cippolino Bianco

Cippolino Grigio

Cosmos Granite

Golden Romano

Luna Night

Madura Garnet

Madura Gold

Madura Pearl

Milano Amber

Milano Brown

Milano Quartz

Sandy Topez

Sedona Trail

Trinidad Lapidus

Winter Carnival
Schedule Your FREE Consultation
Combine your imagination with our experience! Our Certified Kitchen Designers are available to meet Virtually Online, or in your home. Schedule today and take advantage of our current promotions and financing offers.