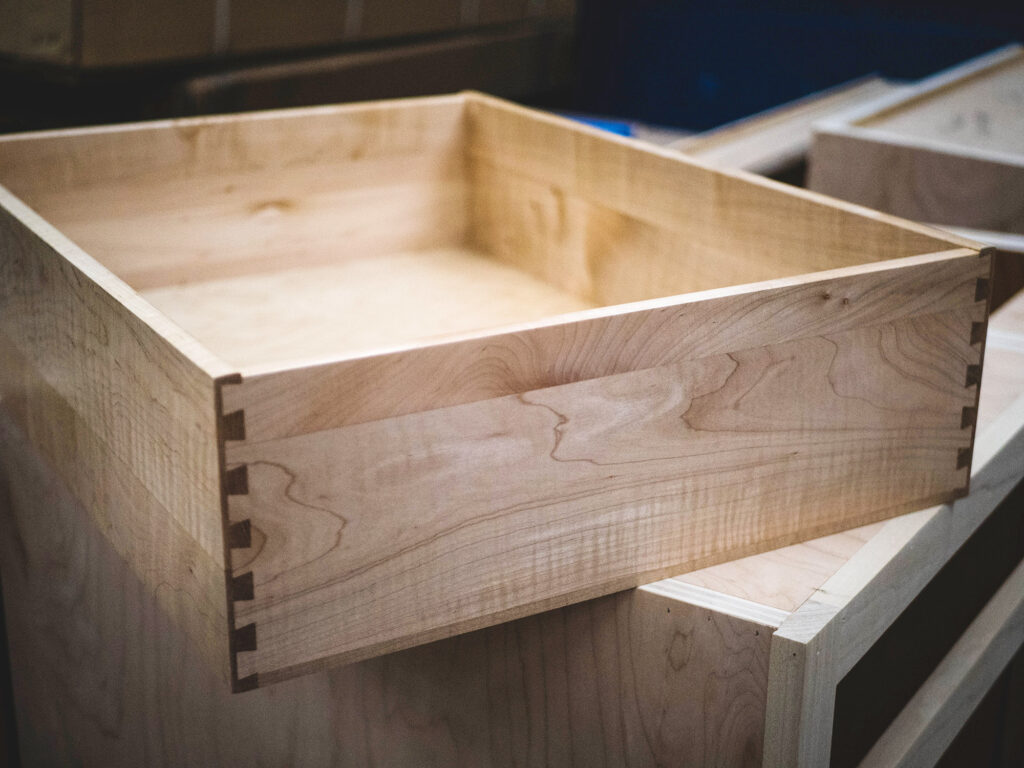 Revelare Kitchens manufacturers its very own cabinets in York, Pennsylvania.
Why? Three reasons:
Pricing
Other kitchen companies utilize 3rd party distribution centers where they are marked up and sold to the kitchen retailer. This is not the case with us. We manufacture our very own custom-sized cabinets that come directly from us to you. This allows us to keep cost down and offer a quality cabinet installed at comparable pricing to lower quality MDF or particle board cabinets.
Quality
The vast majority of kitchen companies offer a 'cabinet box' that is comprised of thin particle board construction. They capitalize on the fact that most homeowners are not focused on these important features which play a key role in the overall sustained life expectancy of your new kitchen. The "finish" applied to the boxes is literally only skin deep. It's the substrate underneath that makes all the difference. This is why Revelare cabinet boxes uses ¾" wood on the sides, top, bottom and fronts – which is very rare these days in the cabinetry industry.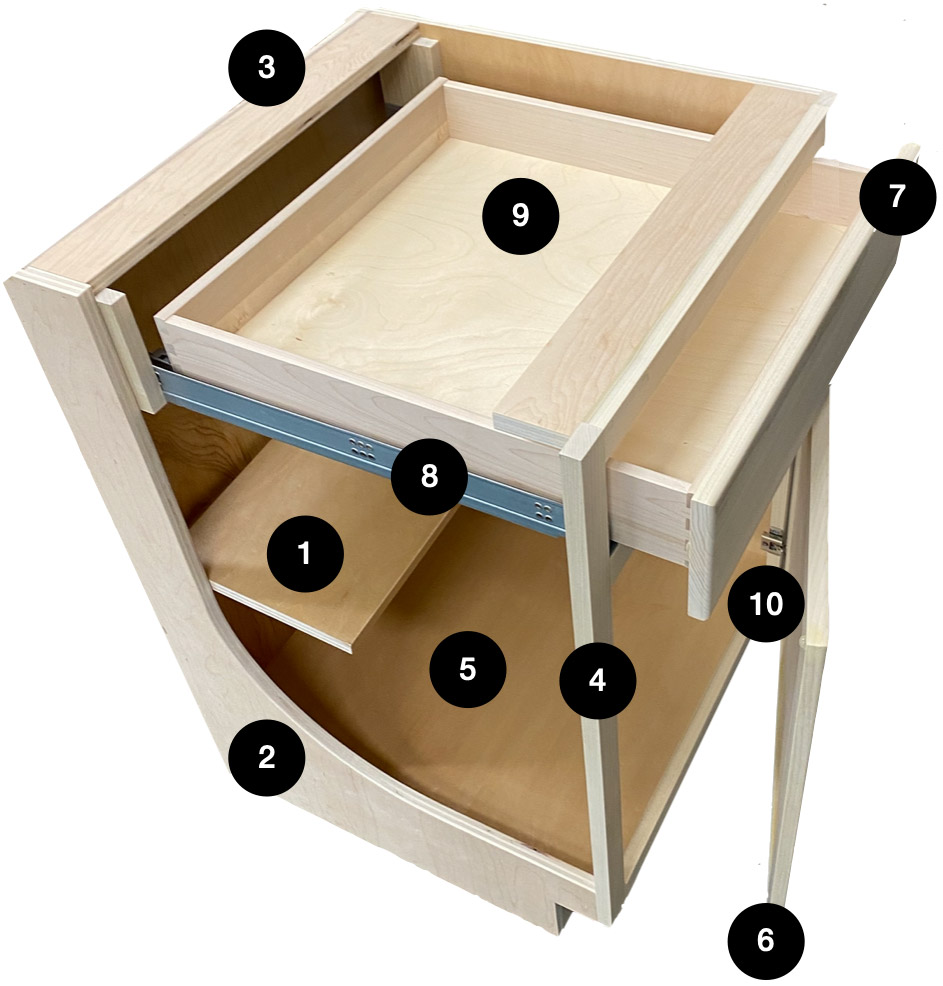 3/4" Adjustable Wood Shelves
3/4" Solid Wood Sides
3/4" Solid Wood Top Reinforcements
3/4" Solid Wood Face Frames
3/4" Solid Wood Base
3/4" Doors (see door styles for material specs)
3/4" Drawer Fronts (see door styles for material specs)
Heavy-duty full-extension Drawer Glides
Solid maple dove-tail Drawer Boxes
Hidden Soft-Closing Hinges
Less Time to Install
When remodeling an existing kitchen, using standard, stock sized cabinets always involves filler panels or spacers; essentially dead areas. Also, the existing backsplash, wall and flooring are almost always impacted with needing modifications because the standard sizes don't perfectly cover the existing footprint. These are just a few of the primary factors leading to cost overruns and extended timetables. Our custom sized cabinets made to your blueprint allow us to get in and out in typically just one week.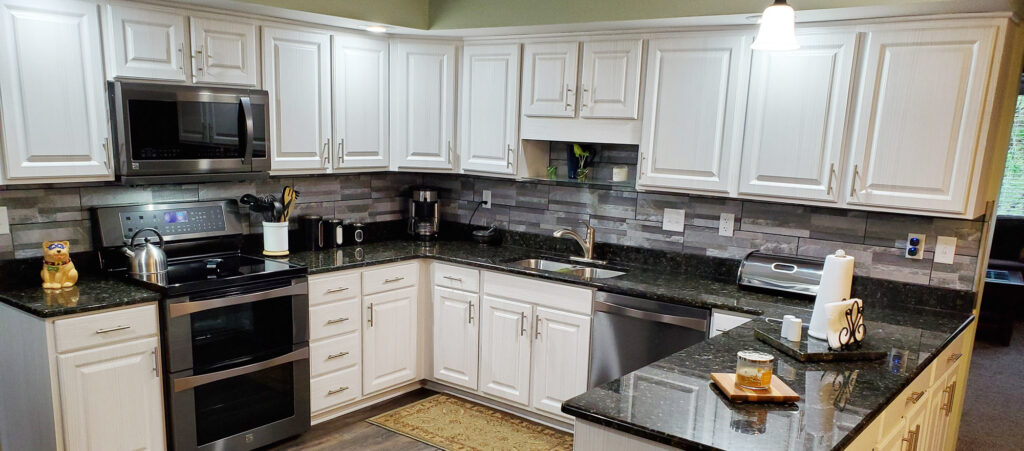 How do I get Revelare's Cabinet Boxes?
Our custom-built cabinet boxes are available exclusively as part of our New Kitchen Cabinet solution for updating your kitchen. If you are looking for completely new cabinets in your kitchen, while keeping your existing layout, this solution may be perfect for you. Learn more.
Schedule Your FREE Consultation
Combine your imagination with our experience! Our Certified Kitchen Designers are available to meet Virtually Online, or in your home. Schedule today and take advantage of our current promotions and financing offers.