Re-doing a kitchen is oftentimes a cumbersome process filled with a series of stressful design and installation decisions. More times than not, homeowners spend more than they anticipated with a less than satisfactory outcome. Revelare Kitchens has been nationally acclaimed for its unique design and fulfillment process that not only eliminates the stress and risk, but actually makes it fun. Here's how it works:
Schedule an Appointment
It all starts with a phone conversation. We'll ask you a series of questions to determine the best means for us to accommodate you.
We offer two options for your free design consultation. Click below to learn more.
Meet Online
We'll bring the Virtual Showroom to you! You'll just need to send us photos of your existing kitchen, and one of our kitchen designers will help you measure the kitchen and then discuss the possibilities.
Meet In-person
We'll bring the Showroom to your kitchen! Our Certified Kitchen Designers are available to meet in your home.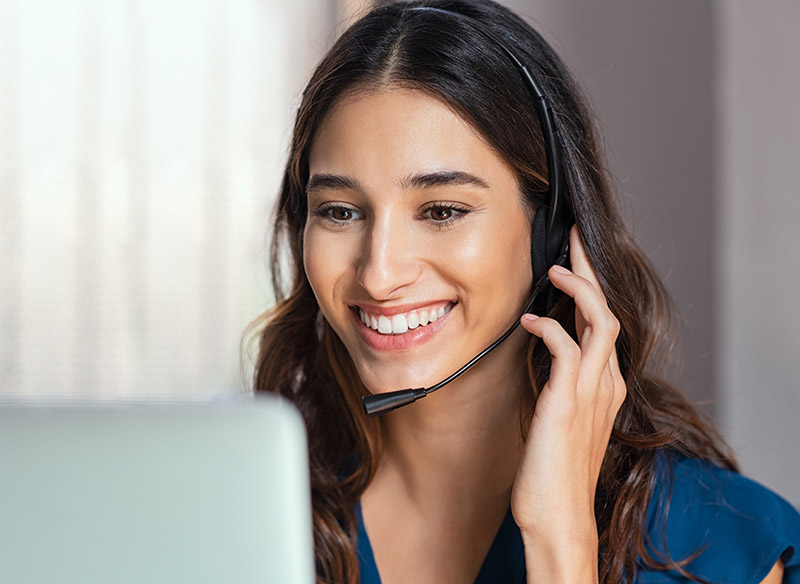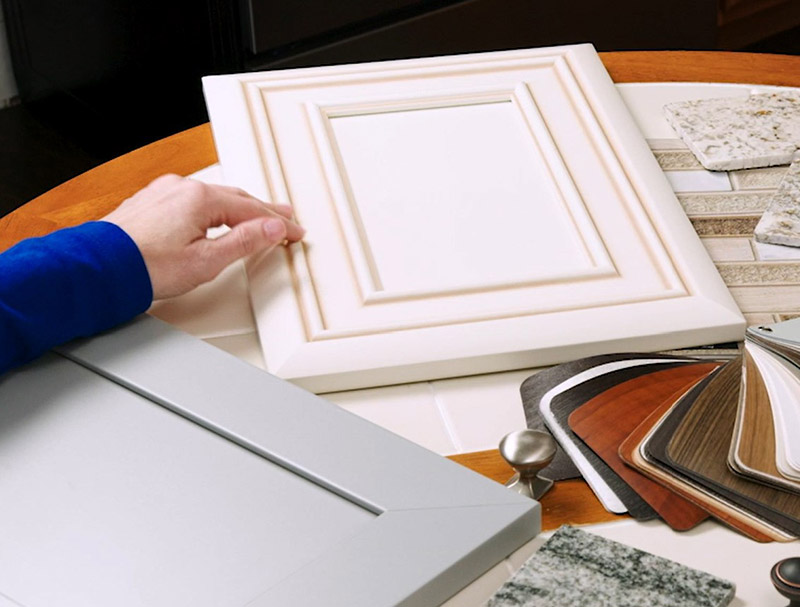 Let's Design Your Kitchen Together
We won't design it FOR you, we design it WITH you! The best place to design your new kitchen is in your kitchen. This way we can display our sample doors in the same lighting up against your existing cabinets to narrow down the various options. Our designers are like interior designers – but at your disposal without a fee. This is the most critical step to ensure you get the kitchen of your dreams. Revelare Kitchens has mastered this process in a very time efficient manner that instills the necessary confidence in your design choices.
The Ordering Process
If you decide to move forward and place an order, our field engineer will finalize your project by coming out to your home to take detailed measurements and create a precise blueprint drawing of your kitchen remodeling project. We'll then order materials in which the turn-around time for manufacturing is typically between 3 – 4 weeks, depending on the complexity of the project.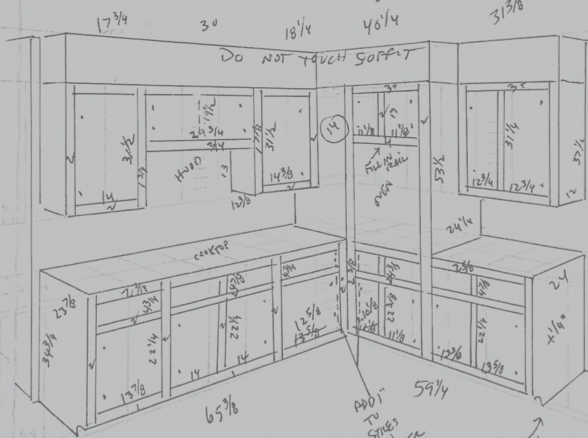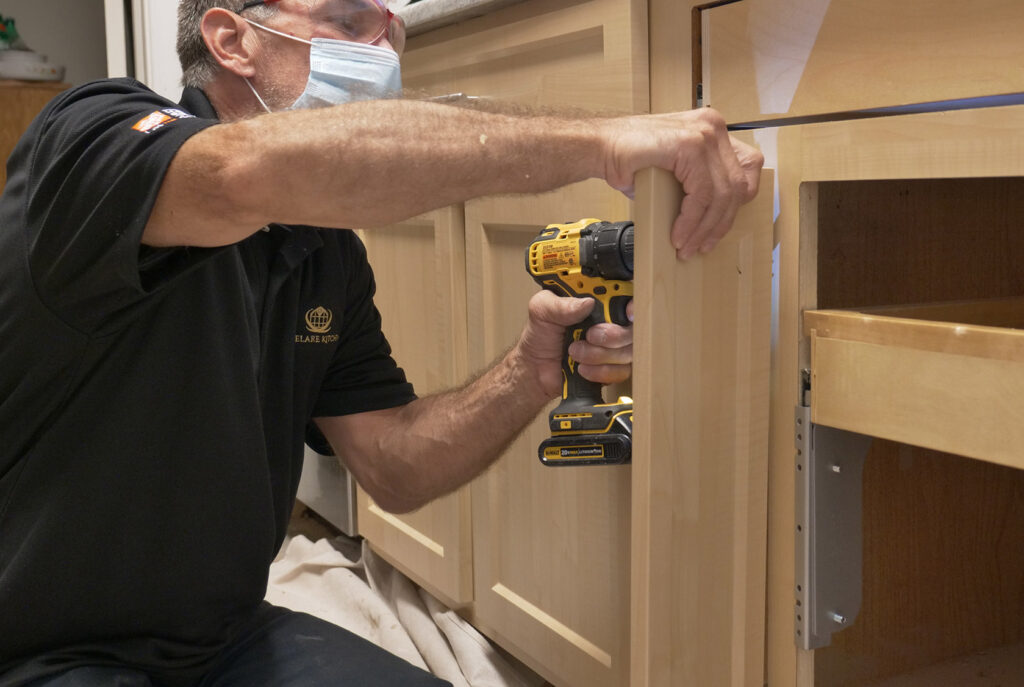 Installation
Our kitchen installers are all background checked, insured and trained to ensure the overall care of your home. When the job is completed our installer will walk you through a detailed inspection of your new kitchen. This is followed up with a private "completion call" between you and our project manager. We strive for "Awesomeness!"
Imagine Your Kitchen Transformed
See what our installation process looks like with this time lapse video. The project included cabinet refacing with new doors and cabinet hardware, a new backsplash, and a new countertop.
Our Kitchen Solutions
Discover which of our services is the best match for your kitchen and your budget.
Schedule Your FREE Consultation
Combine your imagination with our experience! Our Certified Kitchen Designers are available to meet Virtually Online, or in your home. Schedule today and take advantage of our current specials and financing offers.