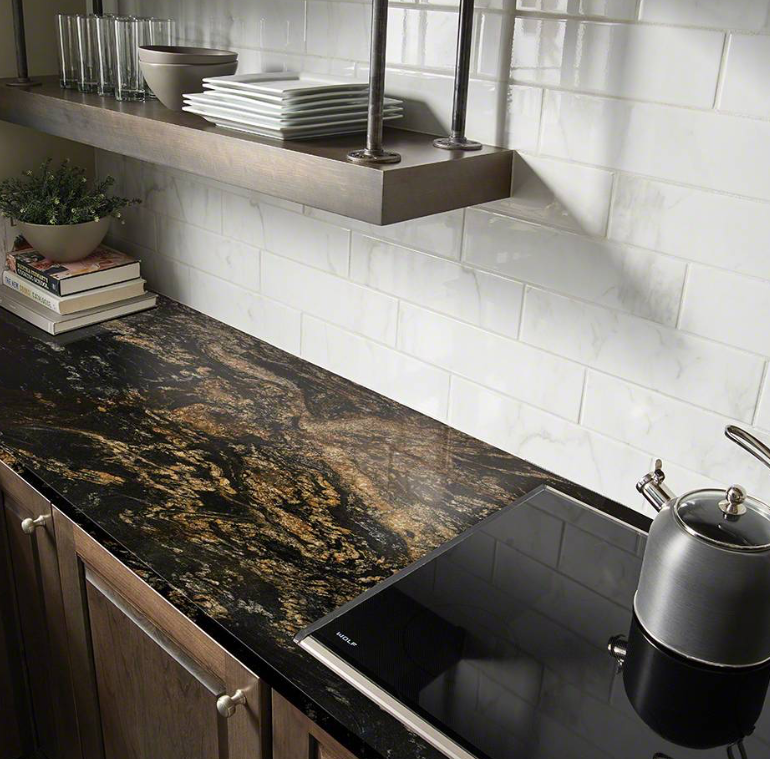 All Natural & Durable
One of the most sought after countertop types to compliment a set of beautiful kitchen cabinets. The biggest draw to granite for most homeowners is the uniqueness. No two granite slabs are exactly alike. If you want a countertop that not only looks amazing but know that no one else has the same one, then granite is for you. Mined from various parts of the world, Revelare Kitchens selects examples that will blend perfectly with our kitchen cabinet solutions. See the collection below.
African Rainbow

Alaska White

Amarello Ornamental

Andino White

Azul Platino

Bianco Antico

Blanco Tulum

Black Galaxy

Black Pearl

Blanco Taupe

Blue Pearl

Brown Antique

Caledonia

Caravelas Gold

Colonial White

Ferro Gold

Ganache

Giallo Ornamental

Gray Mist

Hidden Treasure

Premium Black

Santa Cecillia

Silvestre Gray

Snowfall

Solarius

Steel Gray

Taj Mahal (Quartzite)

Tan Brown

Titanium Black

Uba Tuba

Virginia Mist

Volga Blue

White Ice

White Mist

White Ornamental

White Sand
Schedule Your FREE Consultation
Combine your imagination with our experience! Our Certified Kitchen Designers are available to meet Virtually Online, or in your home. Schedule today and take advantage of our current promotions and financing offers.